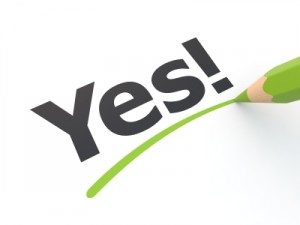 When banks say, "No", we say, "YES!"
Listen… we don't expect perfect credit.¬† We understand that good people lose houses.¬† We are mainly concerned with your income and whether you can get a mortgage in 1-2 years with credit repair.¬†
Don't let your bad credit scare you. We can help you fix that.  As long as you are committed to rebuilding your credit over the next 1-2 years, no one will harder than us to get you into the home of your dreams.
Please review the following criteria before submitting an application:
Your gross monthly income needs be at least 3-4 times the rent
You must have at least 3% for the Option Consideration, unless otherwise specified in the ad
You need to be at least 1 year removed from a foreclosure or bankruptcy
You can't have had any evictions in the last 3 years
You must have good references from previous landlords & current employers
You cannot be involved in a lawsuit as a "Plantiff", other than divorce, child custody, or auto accident
You can't have any prior criminal convictions of a violent or drug-related felony
You cannot owe money for child support or alimony
In order to get started, download the APPLICATION HERE and fax it back to 555-555-5555.
There will be a $35 application fee.